Seat Leon >> Checking the coolant level and topping up
The correct coolant level is important for fault-free functioning of the engine cooling system.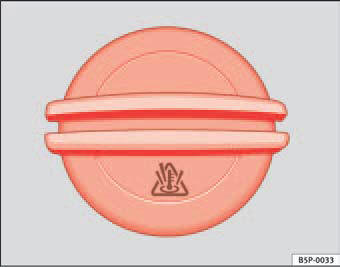 Fig. 146 In the engine compartment: Coolant expansion tank cap
Before opening the bonnet, read and observe the warnings

in "Safety instructions on working in the engine compartment" on page 198.
Opening the coolant expansion tank
– Switch off the engine and allow it to cool.
– To prevent scalding, cover the cap on the expansion tank with a thick cloth and carefully unscrew the cap

.
Checking coolant level
– Look into the open coolant expansion tank and read the coolant level.
– If the level is underneath the "MIN" mark, top up with coolant.
Topping up coolant
– Only use new coolant.
– Do not fill above the "MAX" mark.
Closing the coolant expansion tank
– Screw the cap on again tightly.
The position of the coolant expansion reservoir is shown in the corresponding engine compartment diagram.
Make sure that the coolant meets the required specifications.
Do not use a different type of additive if coolant additive G 12+ is not available.
In this case use only water and bring the coolant concentration back up to the correct level as soon as possible by putting in the specified additive.
Always top up with new coolant.
Do not fill above the "MAX" mark. Otherwise the excess coolant will be forced out of the cooling system when the engine is hot.
The coolant additive G 12+ (dyed purple) may be mixed with G 12 (dyed red) and also with G 11.
WARNING
Any work carried out in the engine compartment or on the engine must be carried out cautiously.
• When working in the engine compartment, always observe the safety warnings.
• When the engine is warm or hot, the cooling system is pressurised! Do not unscrew the cap on the expansion tank when the engine is hot. This is a burn injury risk.
Caution
• When mixed with other additives the colour of G 12 will change to brown.
If this occurs you should have the coolant changed immediately. Failure to do so will result in engine damage!
• If a lot of coolant has been lost, wait for the engine to cool down before putting in cold coolant. This avoids damaging the engine. Large coolant losses are an indication of leaks in the cooling system. See a specialised workshop immediately and have the cooling system checked. Otherwise, there is a risk of engine damage.