Seat Leon >> Opening and locking
The operation of the tailgate opening system is electric. It is activated by using the handle on the tailgate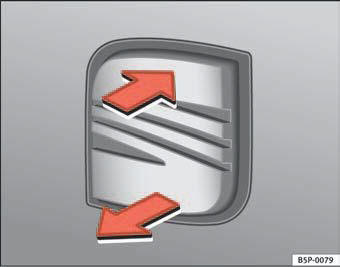 Fig. 65 Tailgate: Opening from the outside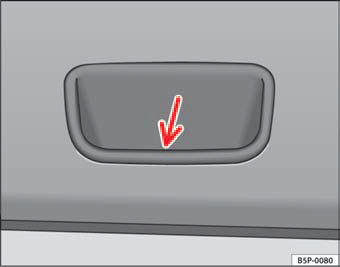 Fig. 66 Detail of the tailgate inner trim: recessed handle for closing the tailgate
Opening the tailgate
– Pull on the release lever and lift the tailgate fig. 65. The tailgate will then open.
Closing the tailgate
– Grip the tailgate by one of the two handles on the interior lining and close it, using a light movement.
The system may or may not operate depending on the situation of the vehicle.
If the tailgate is locked, then it cannot be opened, however if it is unlocked then the opening system is operative and the boot may be opened.
To the locking / unlocking status, press the button

or the button 1 on the remote control key.
A warning appears in the instrument panel if the tailgate is open or not properly closed.* An audible warning is also given if the tailgate is opened while the vehicle is moving faster than 6 km/h.*
WARNING
• Always close the tailgate properly. Risk of accident or injury.
• The tailgate must not be opened when the reverse or rear fog lights are lit. This may damage the lighting units.
• Do not close the tailgate by pushing it down with your hand on the window. The glass could shatter. Risk of injury!
• Ensure the tailgate is locked after closing. If not, it may open unexpectedly while driving.
• Never allow children to play in or around the vehicle. A locked vehicle can be subjected to extremely high and low temperatures, depending on the time of year. This could cause serious injuries/illness. It could even have fatal consequences. Close and lock both the tailgate and all the other doors when you are not using the vehicle.
• Never close the tailgate without observing and ensuring it is clear, to do otherwise could cause serious injury to you and others. Make sure that no one is in the path of the tailgate.
• Never drive with the tailgate open or half-closed, exhaust gases may penetrate into the interior of the vehicle. Danger of poisoning!
• If only the boot is opened then do not leave the key inside. The vehicle may not be opened if the key is left inside.