Seat Leon >> 1.8 l and 2.0 I TSI engines
Removing
Remove engine cover.
Unlock electric plug connections -1 to 4- while removing all of the ignition coil plug connections.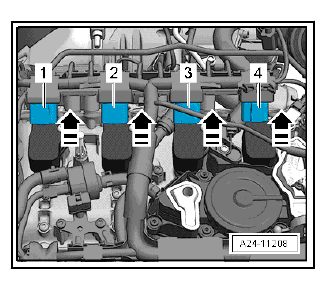 Unscrew the -arrows- ignition coil screws.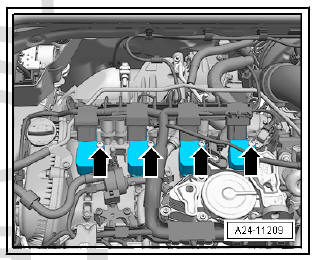 Push puller - T10530- into hole in ignition coil -1- to stop.
Tighten knurled nob -2- in -direction of arrow-.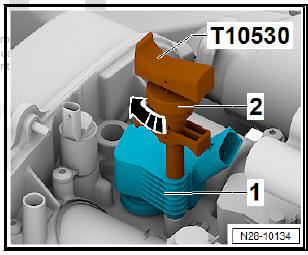 Pull out the ignition coil with the puller - T10530- by pulling in the direction of the -arrow-.
Repeat this process with all ignition coils.
NOTICE Note installation position of ignition coils with output stages.
Check that the conducts have not been bent or damaged.
Remove spark plugs with spark plug socket and extension - 3122 B- .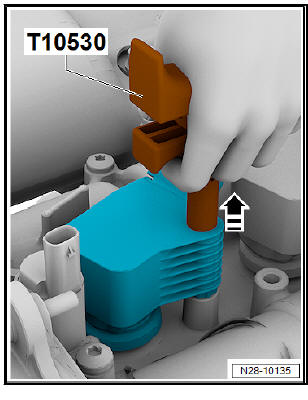 Installation
Screw in new spark plugs using a spark plug socket and extension - 3122 B- to the tightening torque.
Align the ignition coils one after another and feed into the cavities for the spark plugs without pulling on them.
Press ignition coils onto spark plugs by hand evenly (do not use tool).
Tighten the screws of the ignition coil to tightening torque.
Attach electrical connectors.
Install engine cover panel