Seat Leon >> Glove compartment light - W6- : Removing and installing
Special tools and workshop equipment required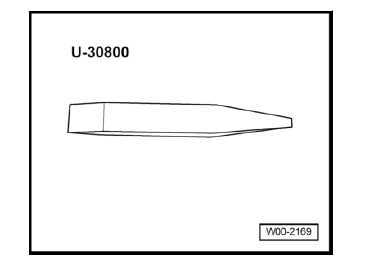 Note For removing and installing of components located in a visible zones (switches, covers, linings, etc.) always protect the zones where a lever ( lever - U30800- , screwdriver) must be used using normal adhesive tape.
Removing
Switch off ignition and all electrical consumers.
Vehicles without access and start authorisation system
Remove ignition key, if fitted.
Vehicles with access and start authorisation system
Store the ignition key outside the vehicle to prevent the ignition from being switched on unintentionally.
Continued for all vehicles
Carefully lever out the interior light -1- using the lever - U30800- .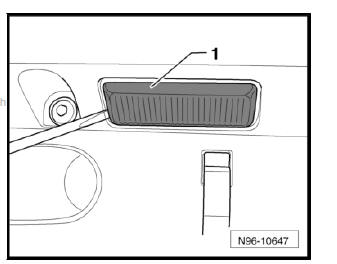 Disconnect plug connector -arrows- and remove the glove compartment light -1-.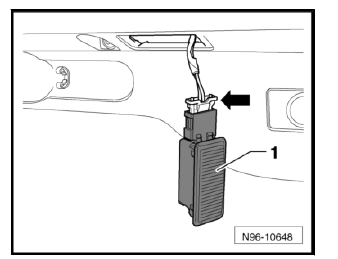 Remove bulb -1- from bulb holder -2- on reverse side of glove compartment light.
Installing
Installation takes place in reverse order.