Seat Leon >> Steering lock housing: removing and installing
Special tools and workshop equipment required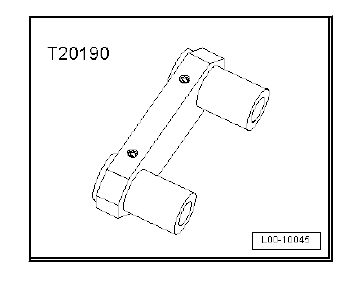 Removing
Switch off ignition and all electrical consumers.
Vehicles without access and start authorisation system
Remove ignition key, if fitted.
Vehicles with access and start authorisation system
Store the ignition key outside the vehicle to prevent the ignition from being switched on unintentionally.
Continued for all vehicles
Remove steering column switch module.
Unplug electrical connectors -1 and 4-.
Remove breakable head bolts -2- by drilling them with an angular hand drill.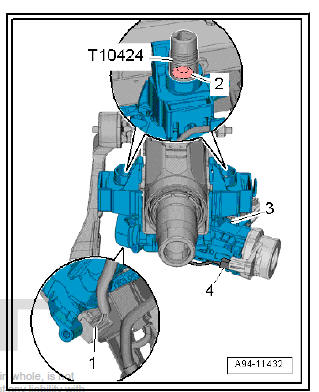 Drill out both screw heads with the tool T20190 and a Ø 5-mm drill, drilling depth 7 mm. Replace the drill with a Ø 10-mm drill and repeat the process until both screw heads have been removed from the screws.
Remove ignition/starter switch.
Remove lock cylinder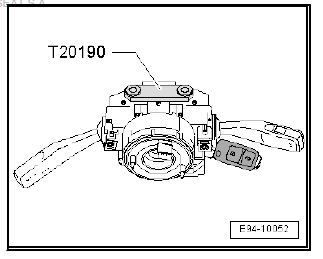 Detach steering lock housing -3-.
Installing
Installation is carried out in the reverse sequence; note the following: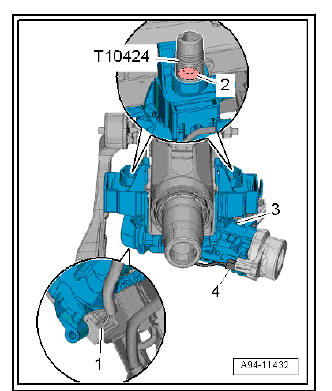 Tighten new bolts -arrows- until head shears off.