Seat Leon >> Exploded view - door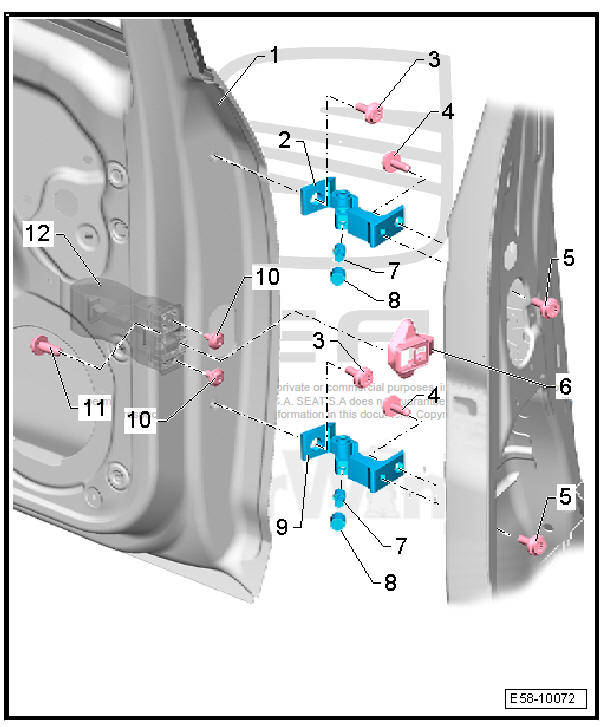 - Rear door
- Upper hinge
- Bolt.
2 + 2 each
Always replace.
32+- 5 Nm
- Bolt.
2 + 2 each
Always replace.
32+- 5 Nm
- Bolt.
2 + 2 each
Always replace.
32+- 5 Nm
- Seal
- Stud
Always replace.
10+- 1.5 Nm
- Sealing plug
To cover the stud head
- Lower hinge
- Bolt.
2 + 2 each
8+- 1 Nm
- Bolt.
1 + 1 each
30+- 5 Nm
For fixing the strut of the door retainer on the B-pillar.
- Back door holder
Seals on back door - Assembly overview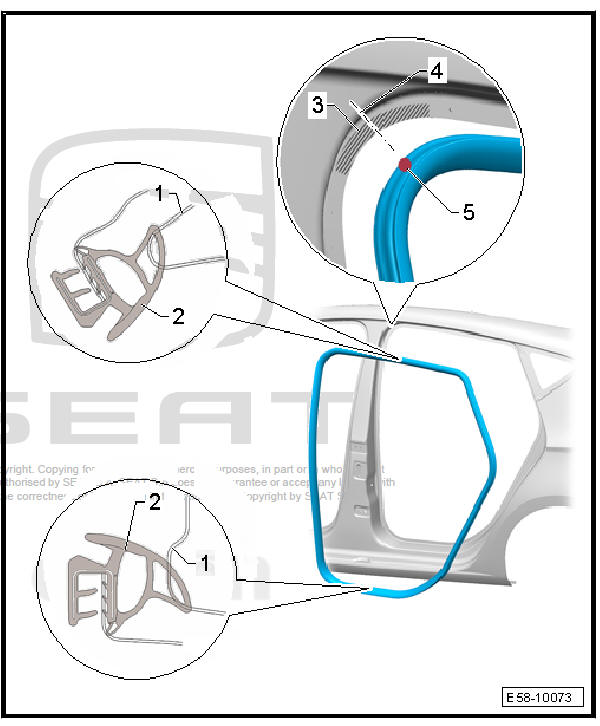 - Rear door
- Back door seal
- Top diameter of the body flange
Is used as reference point when installing the seal
- Imaginary line of the reference
Angle bisector, that form the sides of the upper radius
- Colour marking
Marked on the inner section of the seal
Special tools and workshop equipment required Torque wrench - V.A.G 1331- Note The sequences below describe the processes for removal and installation for the left side of the vehicle. The ...
See also:
Diesel engine particulate filter*
The diesel engine particulate filter eliminates soot produced by burning diesel. The diesel engine dust filter eliminates most of the soot from the exhaust gas system. The soot particulates accum ...