Seat Leon >> Exploded view - door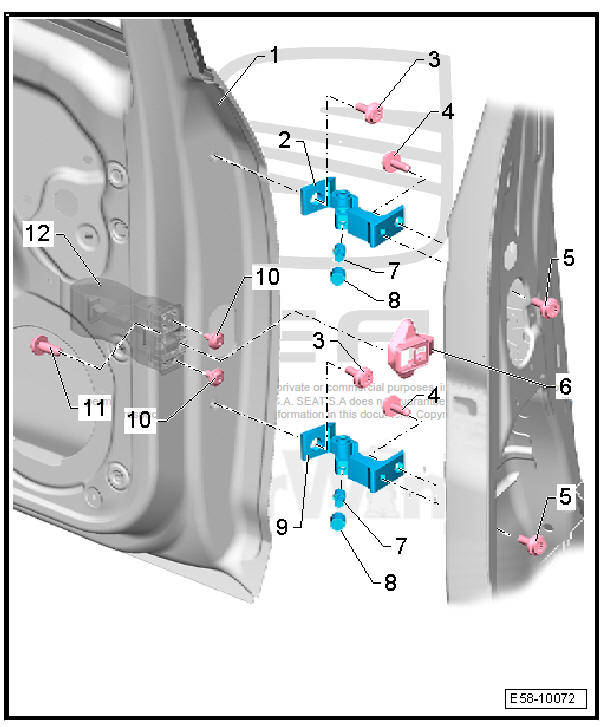 - Rear door
- Upper hinge
- Bolt.
2 + 2 each
Always replace.
32+- 5 Nm
- Bolt.
2 + 2 each
Always replace.
32+- 5 Nm
- Bolt.
2 + 2 each
Always replace.
32+- 5 Nm
- Seal
- Stud
Always replace.
10+- 1.5 Nm
- Sealing plug
To cover the stud head
- Lower hinge
- Bolt.
2 + 2 each
8+- 1 Nm
- Bolt.
1 + 1 each
30+- 5 Nm
For fixing the strut of the door retainer on the B-pillar.
- Back door holder
Seals on back door - Assembly overview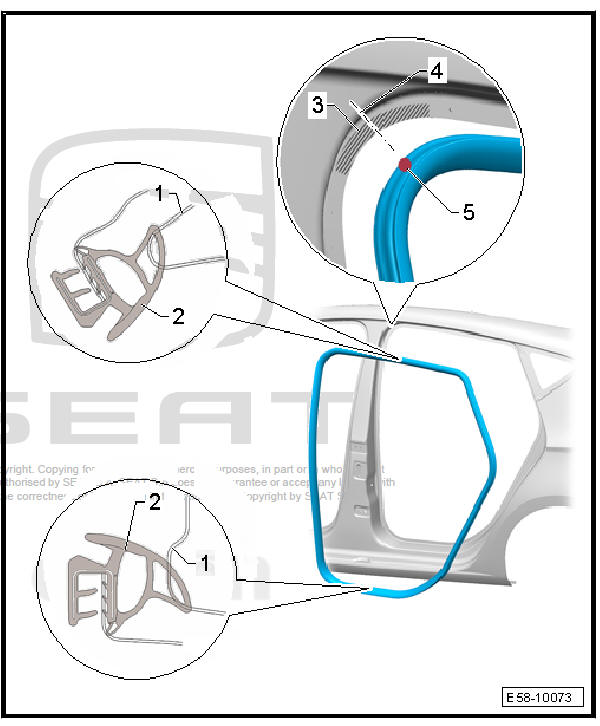 - Rear door
- Back door seal
- Top diameter of the body flange
Is used as reference point when installing the seal
- Imaginary line of the reference
Angle bisector, that form the sides of the upper radius
- Colour marking
Marked on the inner section of the seal
Special tools and workshop equipment required Torque wrench - V.A.G 1331- Note The sequences below describe the processes for removal and installation for the left side of the vehicle. The ...
See also:
Exploded view - windscreen
- Windscreen Supplied with retaining plate for interior rear-view mirror Before installation, check to ensure that retaining plate is correct for type of rear view mirror. ...