Seat Leon >> Removing and installing rear lid
Special tools and workshop equipment required
Torque wrench - V.A.G 1331-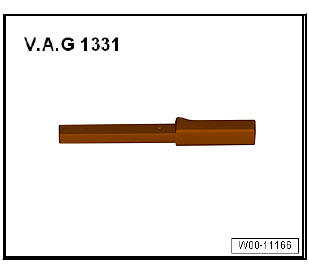 Adjustment gauges - 3371-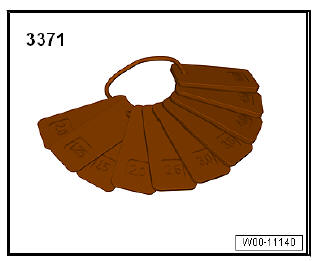 Removing
With the tailgate closed, remove the middle brake light in the tailgate .
Open the tailgate.
Remove upper tailgate trim.
Remove lower tailgate trim.
Clip out the bellows -5- on the side of the tailgate (one on each side).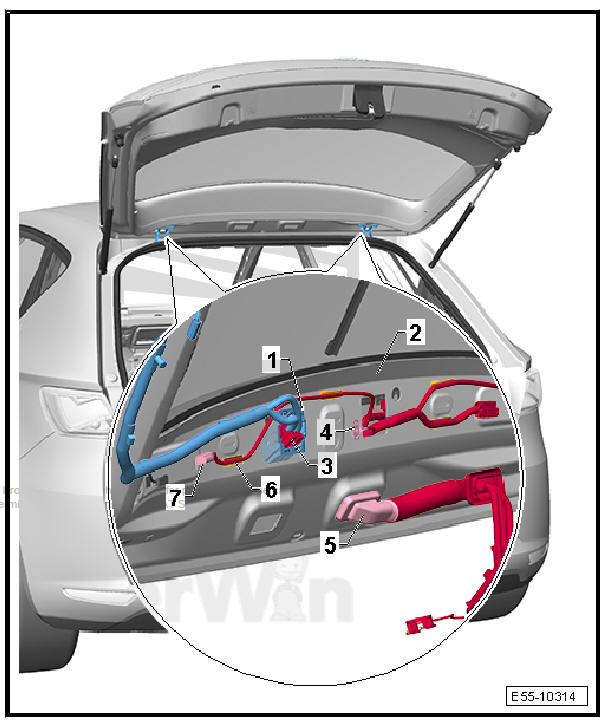 Clip out the coupling sleeve from the connector -1- from the tailgate -2-.
Clip out the connector from the mount -1- as an assembly -3-.
Undo connector -3- and remove the wiring harness along with the bellows that is fixed to the body.
Remove the fixing screws from the earth terminal -4-.
Disconnect the plug connector -7- from the aerial filter (one on each side).
Release the clips -5- from the tailgate and remove the wiring harness from the flap (one on each side).
Remove the gas struts -4- .
With the assistance of a second mechanic, screw out the bolts -3- of the hinges -2- and remove the rear lid -1-.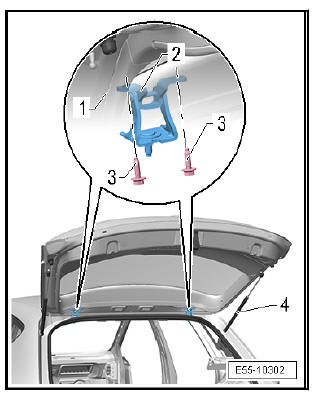 Note To protect the components removed against damage, cover the resting surface with soft material.
fitting
Fit in reverse order from removal, remembering the following:
With the assistance of a second operator, fit the tailgate onto the hinges and tighten the nuts by hand.
Caution
Before closing the tailgate, check that the unlocking components are operating.
- Gas strut retaining bolts 2 off Screwed to the body 22+- 2 Nm - Gas strut - Sealing plug - Rear lid - Lower tailgate trim Install and remove - Upper tailgate l ...
Special tools and workshop equipment required Torque wrench - V.A.G 1331- Release lever - 80 200- Adjustment gauges - 3371- Note For the basic setting of the rear lid, the ...
See also:
Group 0 and 0+ child seats
A suitable child seat and a correctly adjusted seat belt can help to protect your child. Fig. 27 A group 0 rearfacing child seat fitted on the rear seat. Group 0: For babies from about 9 months ...