Seat Leon >> Oil properties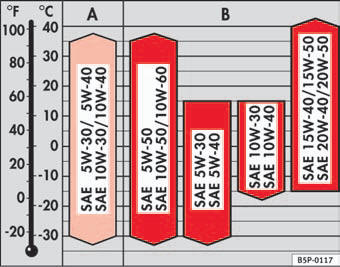 Fig. 143 Types of oil according to temperature
Viscosity
The viscosity class of the oil is selected according to the diagram.
When the ambient temperature falls outside the limits of the scale for a short period, an oil change is not required.

a) Only use recommended oils, otherwise you may damage the engine.
Mono-grade oil
Single grade oils are generally not suitable for all year round use, due to ranges of viscosity19).
These oils are only useful in a climate that is constantly very cold or very warm.
Engine oil additives
No type of additive should be mixed with the engine oil. The deterioration caused by these additives is not covered by the warranty.
Note
Before a long trip, we recommend finding an engine oil that conforms to the corresponding VW specifications and keeping it in the vehicle. This way, the correct engine oil will always be available for a top-up if needed.
The engine oil used must conform with exact specifications. Specifications The engine comes with a special, high quality, multi grade oil that can be used in all seasons of the year except for thos ...
The engine oil dipstick indicates the level of the oil. Fig. 144 Engine oil dipstick. Before opening the bonnet, read and observe the warnings in "Safety instructions on working in the engin ...
See also:
General notes
The pollen filter The pollution filter (a combined particulate filter and activated carbon filter) serves as a barrier against impurities in the outside air, including dust and pollen. For the a ...