Seat Leon >> Selector lever positions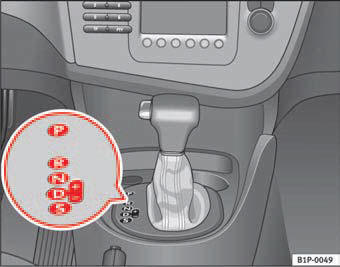 Fig. 118 Section of centre console: selector lever on cars with an automatic gearbox / direct shift gearbox
Selector lever positions indicated on the cover
P Parking position (lever locked).
R Reverse position.
N Neutral position (lever locked). This position is similar to the neutral position for manual gearboxes).
D Drive position (economic driving program).
S Sports driving position.
+/- Tiptronic driving position (this program is similar to the operation of a manual gearbox).
The automatic gearbox / direct shift gearbox (DSG) has three programmes. Fig. 119 programme selection Selecting the economic programme – This programme selects a higher gear earlier rather th ...
See also:
Rear window: removing and installing
Electric cutter - SAT 1561A- Knife set - SAT 1561/20- Separator for windows - VAS 6452- 6) Release lever - U 30800- Measuring tool - U 40807- Window suction pads - VAG 1344- ...