Seat Leon >> Selector lever positions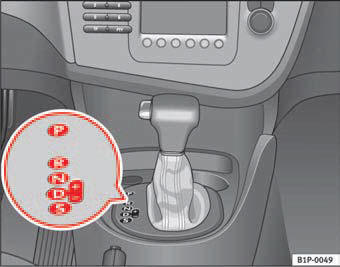 Fig. 118 Section of centre console: selector lever on cars with an automatic gearbox / direct shift gearbox
Selector lever positions indicated on the cover
P Parking position (lever locked).
R Reverse position.
N Neutral position (lever locked). This position is similar to the neutral position for manual gearboxes).
D Drive position (economic driving program).
S Sports driving position.
+/- Tiptronic driving position (this program is similar to the operation of a manual gearbox).
The automatic gearbox / direct shift gearbox (DSG) has three programmes. Fig. 119 programme selection Selecting the economic programme – This programme selects a higher gear earlier rather th ...
See also:
Replenishing engine oil
Special tools and workshop equipment required Oil filler funnel - VAS 6842- The engine is filled ex factory with a high-quality multi-grade oil, which with the exception of extremely cold cl ...