Seat Leon >> Fuel gauge and reserve indicator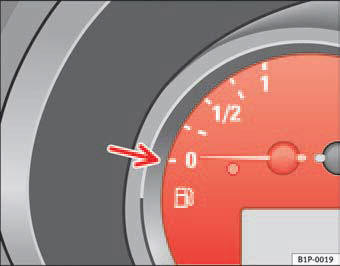 Fig. 33 Details of the instrument panel: Fuel gauge
Details of the instrument panel: Fuel gauge
The fuel tank has a capacity of approx. 55 litres.
When the needle reaches the reserve zone fig. 33 (arrow), the warning lamp will light and an acoustic signal will sound reminding the driver to refuel. At this point there are still about 7 litres of fuel in the tank.
The following text appears in the instrument panel display3) PLEASE REFUEL*
The instruments display the vehicle operating status. Fig. 32 Detail of the dash panel: Instruments Detail of the dash panel: Instruments 1 Fuel gauge 2 Multi-function display 3 Engine coolant ...
This gauge shows the engine coolant temperature. Fig. 34 Details of the instrument panel: Engine coolant temperature gauge Needle in cold zone A Avoid high engine speeds and heavy engine loads ...
See also:
Fuel level / reserve
This symbol lights up to indicate that the fuel tank is down to the reserve level. This lights when only 7 litres of fuel remain in the tank. Also, an audible warning is given. This serves as a r ...