Seat Leon >> Repair selector forks
Special tools and workshop equipment required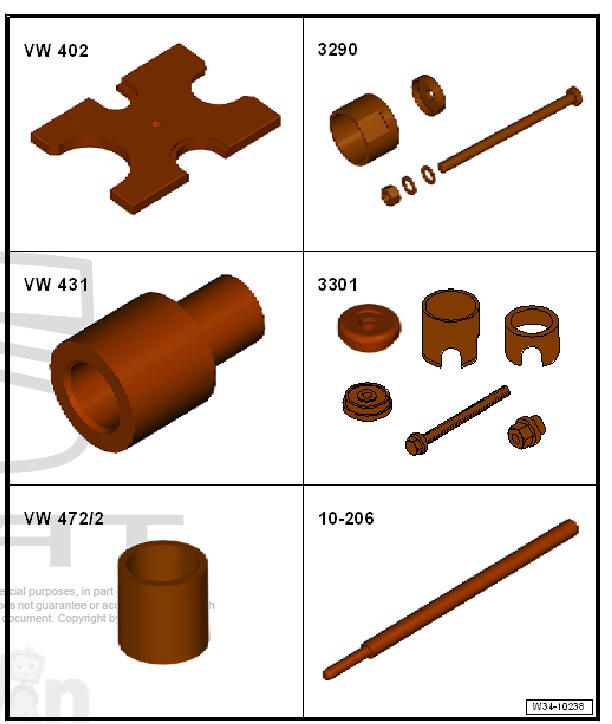 Tightening plate - VW 402-
Thrust pad - 3290/1-
Assembly tool - 3301-
Thrust pad - VW 431-
Spacer sleeve - VW 472/2-
Assembly mandrel - 10-206-
Pressing-off lever - 80-200-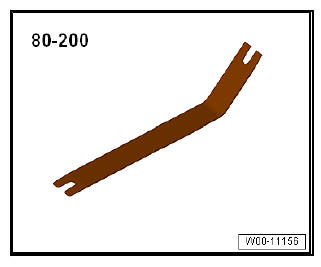 Assembly Mandrill - 10-508-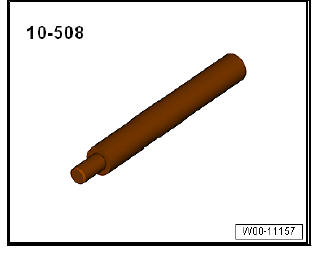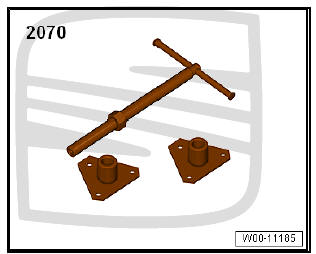 Identification of selector segments and selector fork for 5th gear with selector segments
Gap -a-.
- 1st/2nd gear selection group = 10.0 mm
- 3rd/4th gear selection group = 78.6 mm
- 5th gear selector fork with selector segments = 79.5 mm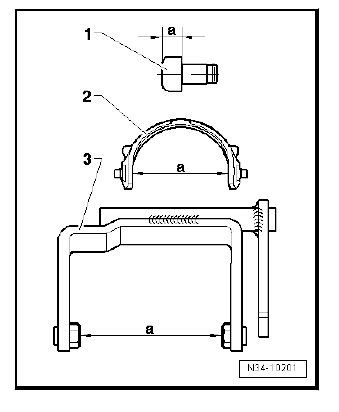 Prongs of 1st/2nd gear with gear selection
Dimension -a- = 78 mm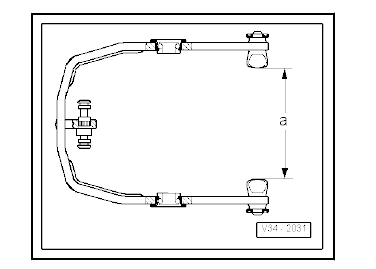 Remove the securing ring
Clamp selector fork in vice with protective jaw covers -B-.
Lever off lock washer -A- in -direction of arrow-.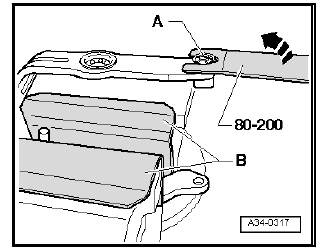 Fit the securing ring
Press the spring washer in the groove of the gear change with a handled socket spanner.
Note The segment must rotate freely after installing the lock washer.
- Socket spanner with handle, size 10
- Protection gags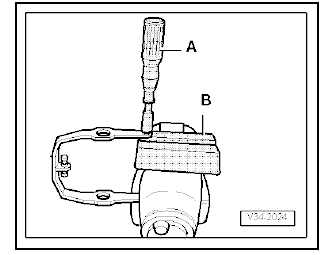 Removing angular contact ball bearing
Note Do not bend selector forks when removing and installing the ball bearing.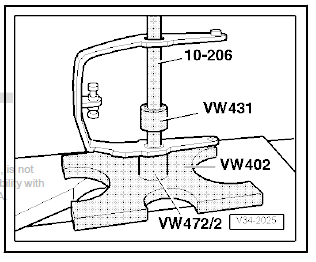 Pressing inner race -A- of angular contact ball bearing into outer race
Inner race must engage in outer race.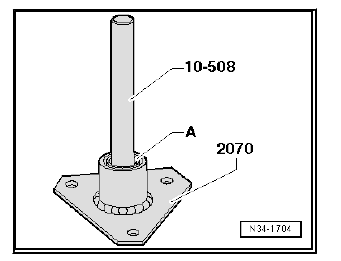 Pulling angular contact ball bearing into selector fork (insert onto stop)
The groove on the pressure tool - 3290/1- facing towards the ball bearing