Seat Leon >> Schematic overview - gearbox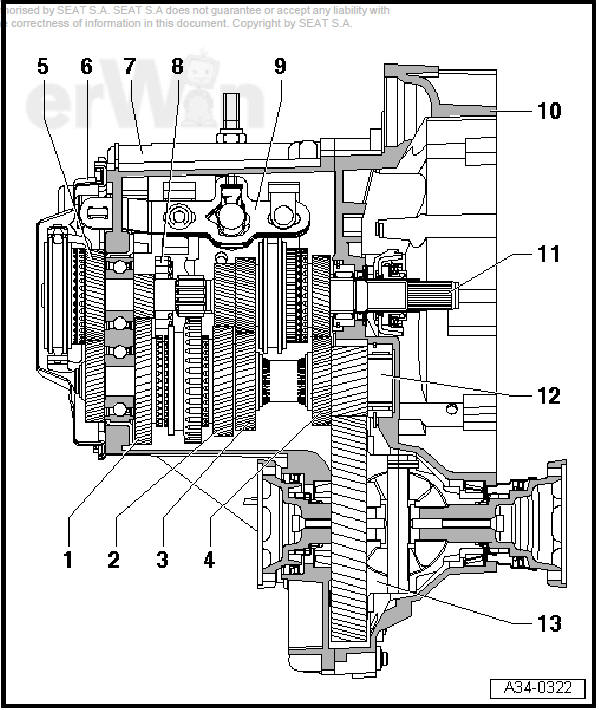 - 1st gear
- 2nd gear
- 3rd gear
- 4th gear
- 5th gear
- Gearbox casing cover
- Gearbox housing
- Reverse gear wheel
- Selector mechanism
- Clutch housing or
- Input shaft
- Secondary shaft
- Differential:
Overview - gearbox
Removing and installing gearbox housing cover, clutch housing, selector shaft with selector mechanism cover, input shaft, output shaft, differential and selector mechanism. Special tools and worksh ...
See also:
Assembly overview - selector unit
Note Lubricate bearing positions and sliding surfaces. For grease allocation, refer to - Electronic parts catalogue (ETKA) . - Shift collar For the gear selection shaft Press ...