Seat Leon >> Checking ABS sensor ring
Special tools and workshop equipment required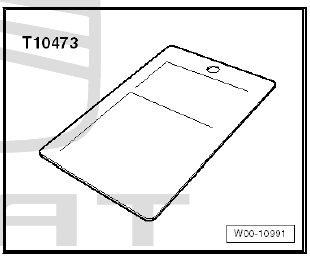 Operation process
Wheel bearing unit is removed.
Using sensor gauge - T10473- , check ABS sensor ring -2- all round, as shown in illustration.
- Wheel bearing unit
- Seal with integrated ABS sensor ring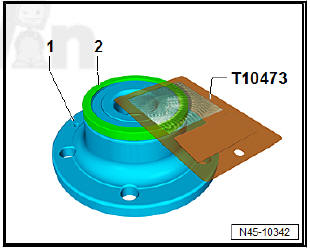 Test pattern for ABS sensor ring:
- ABS sensor ring is OK
- ABS sensor ring is defective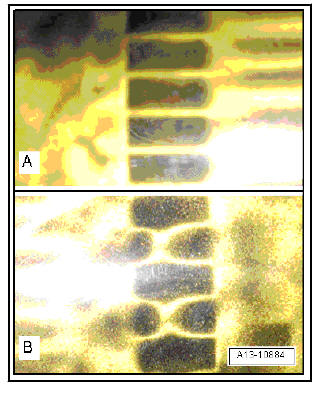 Removing and installing speed sensor on rear axle -G44- / -G46- , vehicles with front-wheel drive Special tools and workshop equipment required Torque wrenches - V.A.G 1410- Lubricating ...
Removing and installing brake light switch, LHD Note The brake light switch is located in the brake master cylinder. The brake light switch is not adjustable. Special tools and workshop equ ...