Seat Leon >> Location overview - Antenna systems
Location overview - Antenna systems, 2-door vehicle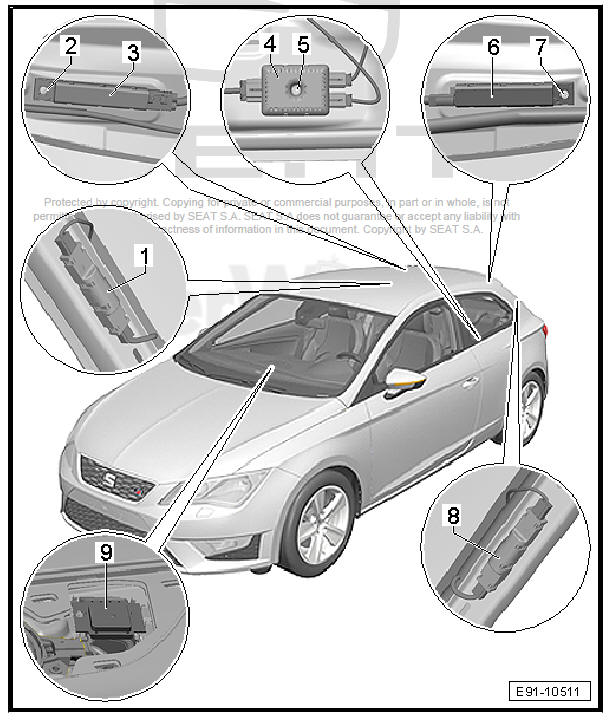 - Frequency modulation (FM) frequency filter in positive wire - R179-
- Screw
- Aerial amplifier 2 - R111-
- Frequency filter for the amplitude modulation (AM) - R177-
- Screw
- Aerial amplifier - R24-
- Screw
- Frequency modulation (FM) frequency filter in negative wire - R178-
- GPS aerial - R50-
Location overview - Antenna systems, 4-door vehicle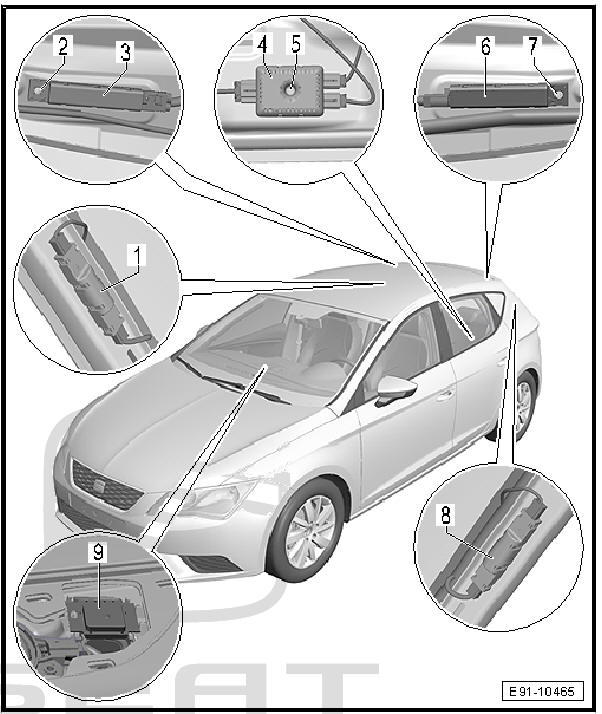 - Frequency modulation (FM) frequency filter in positive wire - R179-
- Screw
- Aerial amplifier 2 - R111-
- Frequency filter for the amplitude modulation (AM) - R177-
- Screw
- Aerial amplifier - R24-
- Screw
- Frequency modulation (FM) frequency filter in negative wire - R178-
- GPS aerial - R50-
Removing and installing aerial amplifier, R24 removing Switch off ignition and all electrical equipment. Vehicles without access and start authorisation system Remove ignition key, if fit ...
See also:
Incorrectly fastened seat belts
Incorrectly worn seat belts can cause severe injuries. Seat belts can provide optimal protection only if the belt web is properly worn. The seat belts must be fastened exactly in the order describe ...