Seat Leon >> Installation and removal of the button for window regulator in back door E700 / E705
Special tools and workshop equipment required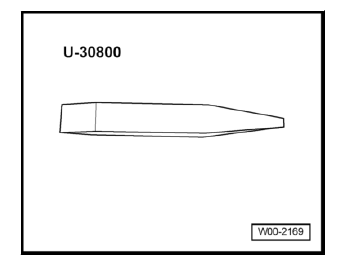 Removing
Switch off ignition and all electrical consumers.
Vehicles without access and start authorisation system
Remove ignition key, if fitted.
Vehicles with access and start authorisation system
Store the ignition key outside the vehicle to prevent the ignition from being switched on unintentionally.
Continued for all vehicles
Remove back door arm rest.
Unplug the connector -1- from the window lifter switch.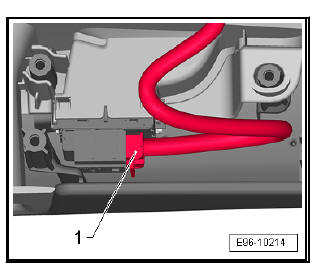 Carefully release the locking tabs -arrows- from the mounting frame using the lever - U30800- .
Remove the window lifter switch.
Installing
Installation takes place in reverse order.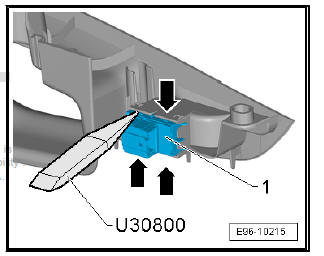 Remove and install back door contact switch F10 / F11
Note The door contact switch is located in the door lock and cannot be renewed separately if defective.
Special tools and workshop equipment required Lever - U30800- Note The switch module may vary, depending on equipment. Installation and removal of the switch module is identical and o ...
Removing Remove centre console cover. Unlock the retaining clips -arrows- and remove the button -1- from its retainer. Installing Installation is carried out in the reverse sequence; note ...
See also:
Proper sitting position for driver
The proper sitting position for the driver is important for safe and relaxed driving. Fig. 1 The proper distance between driver and steering wheel Fig. 2 Proper head restraint position for ...