Seat Leon >> Assembly overview - steering column switch module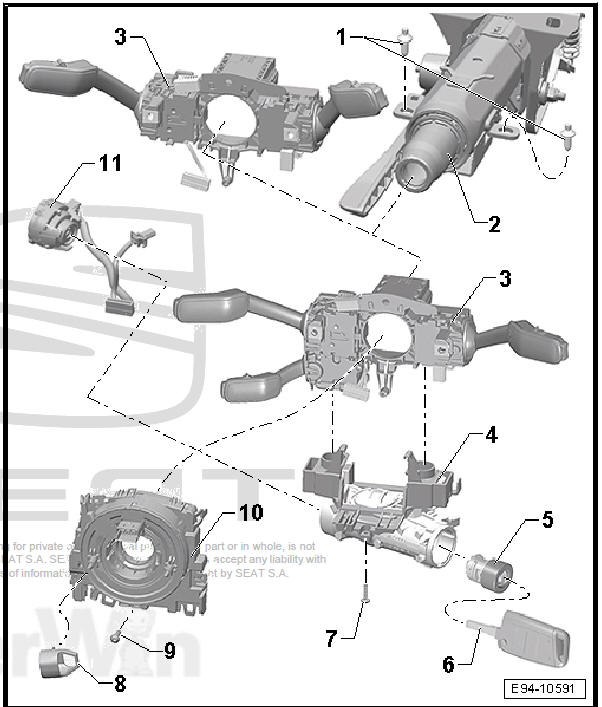 - Shear bolts

2 units.
These are securing bolts. These are tightened until the head of the bolt shears-off.

- Steering column
- Switch module

with indicator switch - E2- , windscreen wiper switch for intermittent operation - E22- , switch for manual dipping and headlight flasher - E4-
Version with switch for GRA - E45-
Version with main beam assist and lane assist
Removal and installation

- Steering lock body
- Lock cylinder:

Removal and installation
remove when installing the steering wheel

- Ignition key
- Screw
- Transport protection
- Screw
- Steering column electronics control unit - J527-

With airbag coil connector and return ring with slip ring - F138-
Removal and installation
Caution
Risk of damage to the return ring.
Return ring with slip ring must not be turned following removal.
- Ignition/starter switch - D-
Removing Move steering wheel down and to rear as far as possible, making use of full range of steering column adjuster. Switch off ignition and all electrical consumers. Vehicles without ac ...